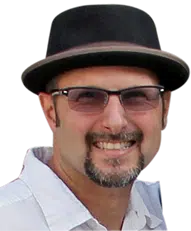 Rob Leclerc
    Mon-Fri 5:00a-9:00a
6:10a Daily FYI – Weekdays
6:40a & 8:40a Country Buzz – Weekdays
7:50a Lotto – Mon-Thurs
8a Friday Live
ABOUT ME
I was once told by a witch that I was born with the knowledge of my purpose in life. I was only 21, and I had a picture of my career path and started to follow it…
Some things I've done:
1 – Created an alter-ego named Pumpkin Head
2 – Placed 4th in a tractor pull
3 – I am in the movie "Shut Up and Sing" (at the dixie chicks press conference scene)
4 – Had the pleasure of interviewing some wonderful people like Rodney Crowell, Lonestar, and The Barenaked Ladies. I have also grown to appreciate the simple things in life like Family, music and laughter!
Let's have some fun!