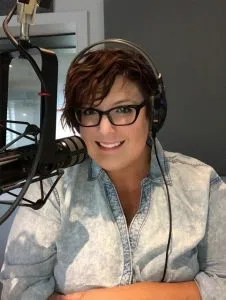 Stephanie
  Mizzi
    Mon-Fri 9:00a-2:00p
9:20a Country Calendar – Weekdays
10am Mid Morning Quickies – Weekdays
1:20p Brain Strain – Weekdays – brought to you by the Rotary Club, Niagara Falls Sunrise Ribfest
New Music Mondays
12:20p Would You Rather – Wednesdays
9:50a Friday Fast Facts
Well Hello!
I am what you would call a veteran in this radio business…what does that mean? Well, it means that I have been fortunate enough to do this job for 20+ years, 15 of which have been with this company!
If you love great country music, entertainment news and some fun facts thrown in you'll feel right at home listening to my show Monday-Friday 9am-2pm. I like to share a variety of information with my friends and listeners, everything from fashion faux pas to trending topics, viral posts and community events that I have enjoyed and maybe you will too.
So let's get started! Hope we can get to know each other a bit better, tune in for #MiddayswithMizzi Monday through Friday 9am-2pm.