Police are searching for a missing 11 year old boy who was last seen in the City of Welland.
Officers were called to a home in the area of Greystone Cres and Bridlewood Drive around 11:45 Monday night for the report of a missing child.
The investigation has revealed 11 year old Isaiah Mtembo was last seen in the area of Greystone Cres and Clare Ave at around 9:45pm Monday.
Isaiah is described as black, with a thin build, he'sapproximately 5 feet tall.  He was last seen wearing summer shorts with flowers and an orange, navy blue/grey striped shirt.
A photo of the missing youth has been posted at niagarapolice.ca
Anyone with information or who may have seen Isaiah is asked to contact Police immediately.
The City of Welland is conducting an Inflow and Infiltration Reduction Study to identify sources of rain and groundwater entering sanitary sewers. The City has contracted Civica Infrastructure to conduct fog and dye testing in the neighbourhood between Southworth Street and Coventry Road, and Simpson Street and Morningstar Avenue, beginning next Tuesday.
The program should take two to three weeks to complete. All work will take place between 9 a.m. and 5 p.m. and will be conducted by Civica staff only, and while they will not require entry to any homes, they do require access to the outside of homes listed in the program.
A Port Colborne man has won $500,000 with LOTTO MAX MAXMILLIONS in the June 8th draw.
Trevor Snider, a 45-year old industrial mechanic, plans putting his winnings towards a barbeque with family and friends, a trip with his girlfriend and a new guitar. The winning ticket was purchased at Avondale on Killaly Street in Port Colborne.
News Report Brought to you by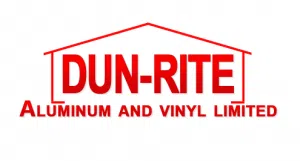 Traffic Report Brought to you by