The Ontario government has announced regular weekday GO train service to Niagara Falls and St. Catharines for the first time, about four years ahead of schedule.
Beginning on January 7, 2019, GO Transit will provide a new morning trip with an evening return every weekday between Niagara Falls and Toronto's Union Station.
The morning train that currently starts from West Harbour station in Hamilton at 6:39 a.m. will now start in Niagara Falls at 5:19 a.m., stopping at St. Catharines before continuing on to Toronto.
In the evening, the existing train from Union Station at 5:15 p.m. to West Harbour will continue on to serve St. Catharines and Niagara Falls.
Niagara Regional Police are investigating a robbery at Scotiabank at 6225 Thorold Stone Road in Niagara Falls on Friday.
Police say just before 5 p.m., a masked male suspect, dressed in all black, entered the bank and jumped over the counter. The suspect removed money from the open tills then fled the bank. No weapon was observed.
The suspect is described as a black male, 5'6″ tall with a medium build. No one was injured during the robbery.
Niagara Regional Police continued with the festive R.I.D.E. season Friday night, conducting sobriety spot checks in Niagara-on-the-Lake and Niagara Falls.
During the course of the evening, police spoke with approximately 450 drivers. Seven were required to provide a breath sample. Two of the drivers were ultimately arrested for impaired driving. R.I.D.E. checks will continue each week in December and throughout the holiday season.
News Report Brought to you by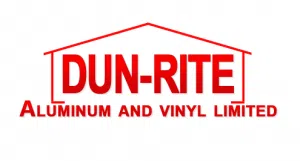 Traffic Report Brought to you by