Police are investigating after a 45 year old man called 911 around 2:15 Monday afternoon to report that he had just been shot.
Police attended a rural address in the area of Somerville Road and Willoughby Road in Niagara Falls. The victim was located on-scene suffering from a serious gunshot wound and was taken to an out of Region trauma centre for treatment. He is listed in serious condition.
The premise, which is a licenced medicinal cannabis grow operation was secured by police.
Detectives believe it was a targeted incident.
The public and any businesses in the area of the shooting are being asked to review their closed circuit surveillance system's footage between the times of 1:30PM and 2:30PM Monday
Police are appealing to the public to assist in locating a 29 year old Niagara Falls woman who was reported missing by her family. Danielle "Danny" Chambers was last in contact with her family approximately six months ago. She is known to visit several social media sites but it does not appear that she has logged onto her accounts recently.
Chambers is thought to be in the Toronto area with a male companion. Police and her family are concerned for her welfare. Anyone with information as to her whereabouts is asked to contact the NRP. A photo of the missing woman has been posted at niagarapolice.ca
Brock University is celebrating Homecoming this weekend.This year's celebration takes place from Friday to Sunday, with a variety of activities happening on campus and in the community. Highlighting the weekend are the annual Grape Stomp in Brock's Jubilee Court Friday afternoon, the Steel Blade Classic Tailgate Party and now sold-out hockey game Friday night, the Alumni Recognition Reception Saturday at noon and Brock Night at the Niagara Grape and Wine Festival Saturday night.
A full list of homecoming weekend events can be found on the Brock University website
News Report Brought to you by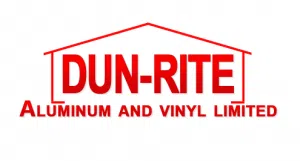 Traffic Report Brought to you by