Members of Niagara Region's newly formed suicide prevention working group met on Thursday to further explore preventative actions to respond to recent suicide-related deaths and the broader issue of suicide prevention in Niagara.
The follow-up to last week's discussion included representatives from Niagara Region, Niagara Region Public Health, City of St. Catharines, Niagara Emergency Medical Services , Niagara Regional Police , Niagara Suicide Prevention Coalition and Niagara Health.
As a first step, and immediate response, Niagara Region Public Works staff have installed 'help line' signage around the Burgoyne Bridge, and is exploring the need for, and effectiveness of other preventative measures for various locations around the region based on local data and best practice in suicide prevention. In addition, NRPS has increased their presence in downtown St. Catharines.
The stakeholder group acknowledges that there continues to be a greater need for increased awareness of mental health outreach and crisis services, as well as the importance of reducing stigma and isolation of those with mental health concerns.
The group will meet again in November
Nickel Beach in Port Colborne will be for a few days next week as the beach hosts producers of music videos and documentaries. A production will take place next Tuesday through Thursday, with Toronto-based Yap Films producing a documentary re-enacting Doomsday and the beaches of Normandy.
Security will be restricting beach access to the public on Tuesday from 9 a.m. – 7 p.m., and from 11 a.m. – 1 p.m. they will be filming and simulating explosions. Productions will also take place Wednesday and Thursday from 8 a.m. and 7 p.m., with filming and simulations of explosions and gun fire between 10 a.m. – 5 p.m. both days.
The annual Welland Zombie Walk takes place this Sunday night
Hundreds of people are expected to take part, and several local businesses are supporting the event  with prizes for the best zombie attire and for draws
This year's walk will see zombies gathering in front of the Central Fire Hall on Hellems Avenue instead of the traditional venue of the Welland Transit Terminal.The walk starts at 7 p.m
Crossfire Wrestling personalities will be on hand for the event.
Food and pet food donations will be accepted for The Hope Centre and Pets Alive.
News Report Brought to you by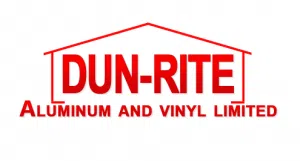 Traffic Report Brought to you by